Top 20 Most Expensive Google Keywords – Insurance , Loan, Web hosting
Top 20 Most Expensive Google Keywords
Top 20 Most Expensive Google Keywords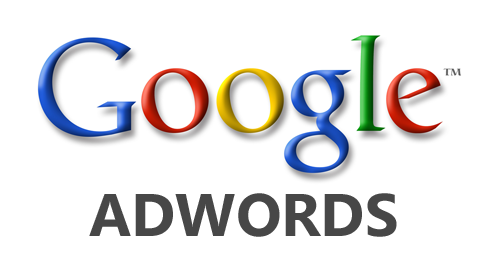 WordStream, an online marketing company, analyzed the most expensive keyword categories for online advertising and found that keywords related to Insurance, Loans, Mortgage, Attorneys and Credit were the most expensive with advertising costs ranging between $55-$45 per click.
In the tech domain, the high-paying keywords are around web hosting, conference call services, CRM / help-desk software and data recovery software.
The advertising rates for such niches are so high for two reasons – there's plenty of competition among advertisers so they have to bid higher to outbid the other and second, the return after winning a customer is extremely high.
Insurance keywords are by far the most expensive.The top CPC for insurance keywords is $54.91.
Top 20 Most Expensive Google Keywords
The Top 20 Most Expensive Keywords are:
Insurance
Loans
Mortgage
Attorney
Credit
Lawyer
Donate
Degree
Hosting
Claim
Conference Call
Trading
Software
Recovery
Transfer
Gas/Electricity
Classes
Rehab
Treatment
Cord Blood
Insurance (e.g., "buy car insurance online," "auto insurance price quotes"); 24 percent of keywords; top CPC of $54.91
Loans (e.g., "consolidate graduate student loans," "cheapest homeowner loans"); 12.8 percent of keywords; top CPC of $44.28
Mortgage (e.g., "refinanced second mortgages," "remortgage with bad credit"), 9 percent; $47.12
Attorney (e.g., "personal injury attorney," "dui defense attorney"); 3.6 percent; $47.07
Credit (e.g., "home equity line of credit" and "bad credit home buyer"); 3.2 percent, $36.06
Lawyer (e.g., "personal injury lawyer," "criminal defense lawyer); 3 percent; $42.51
Donate (e.g., "car donation centers," "donating a used car"); 2.5 percent; $42.02
Degree (e.g., "criminal justice degrees online," "psychology bachelors degree online"); 2.2 percent; $40.61
Hosting (e.g., "hosting ms exchange," "managed web hosting solution"); 2.2 percent; $31.91
Claim (e.g., "personal injury claim," "accident claims no win no fee"); 1.4 percent; $45.51
Conference Call (e.g., "best conference call service," "conference calls toll free"); 0.9 percent; $42.05
Trading (e.g., "cheap online trading," "stock trades online"); 0.8 percent; $33.19
Software (e.g., "crm software programs," "help desk software cheap"); 0.8 percent; $35.29
Recovery (e.g., "raid server data recovery," "hard drive recovery laptop"); 0.7 percent; $42.03
Transfer (e.g., "zero apr balance transfer," "credit card balance transfer zero interest"); 0.6 percent; $29.86
Gas/Electricity (e.g., "business electricity price comparison," "switch gas and electricity suppliers"); 0.6 percent; $54.62
Classes (e.g., "criminal justice online classes," "online classes business administration"); 0.5 percent; $35.04
Rehab (e.g., "alcohol rehab centers," "crack rehab centers"); 0.5 percent; $33.59
Treatment (e.g., "mesothelioma treatment options," "drug treatment centers"); 0.4 percent; $37.18
Cord Blood (e.g., "cordblood bank," "store umbilical cord blood"); 0.4 percent; $27.80