Write a note on the significance and applications of ISRO's GAGAN
Write a note on the significance and applications of ISRO's GAGAN
GAGAN (GPS Aided Geo Augmented Navigation) system is a planned implementation of a Satellite Based Navigation System (SBAS) jointly developed by Indian Space Research Organisation (ISRO) and Airports Authority of India (AAI).
GAGAN will use a satellite based Wide Area Augmentation System (WAAS) technology developed by Raytheon for the US Federal Aviation Authority (FAA.).
The GAGAN signal is being broadcast through two Geostationary Earth Orbit (GEO) satellites – GSAT 8 and GSAT 10.
India will be the 4th country in the world to have this technology which will add another feather in India's cap after INRSS. WASS-America;EGNOS-Europe and MSAS-Japan have this technology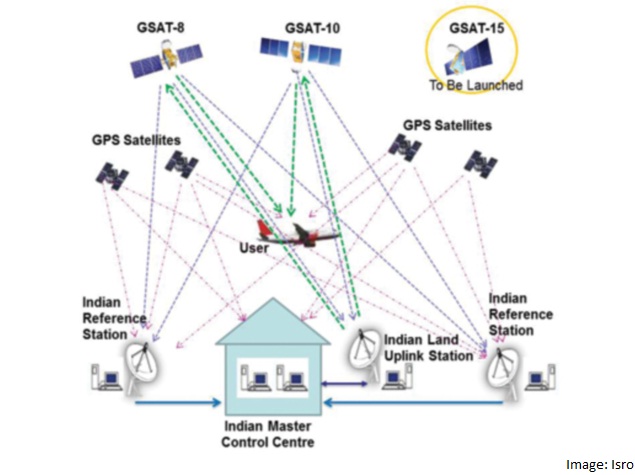 GAGAN has huge application and can be used in :-
Ionospheric study-uncertain nature of the behavior of the ionosphere is a challenge the study will lead to the optimization of the algorithms for the ionospheric corrections in the region.
A Flight Management System(FMS)based on GAGAN, is under development. It will help civil aircraft operators to save time and money by managing climb, descent and engine performance profiles of aircraft.
Gagan will provide Navigational support to country's railways and identify tracks which are under stress and help to ensure safety across unmanned level crossing.
In addition to using GPS signals, GAGAN will be able to use timing and positioning signals from GLONASS and the proposed GALILEO Navigation Satellite System
The system will improve airport and airspace access in all-weather conditions while meeting environmental and obstacle clearance constraints.
Apart from the above, Karnataka Forest department used GAGAN to create a database of its forestlands which is publicly available.
The experience of developing GAGAN was useful in developing the IRNSS system.
GAGAN would also enhance reliability and reduce delays by defining more precise terminal area procedures that feature parallel routes and environmentally optimized airspace corridors and surely will revolutionize Indian airspace and Railways in near future.